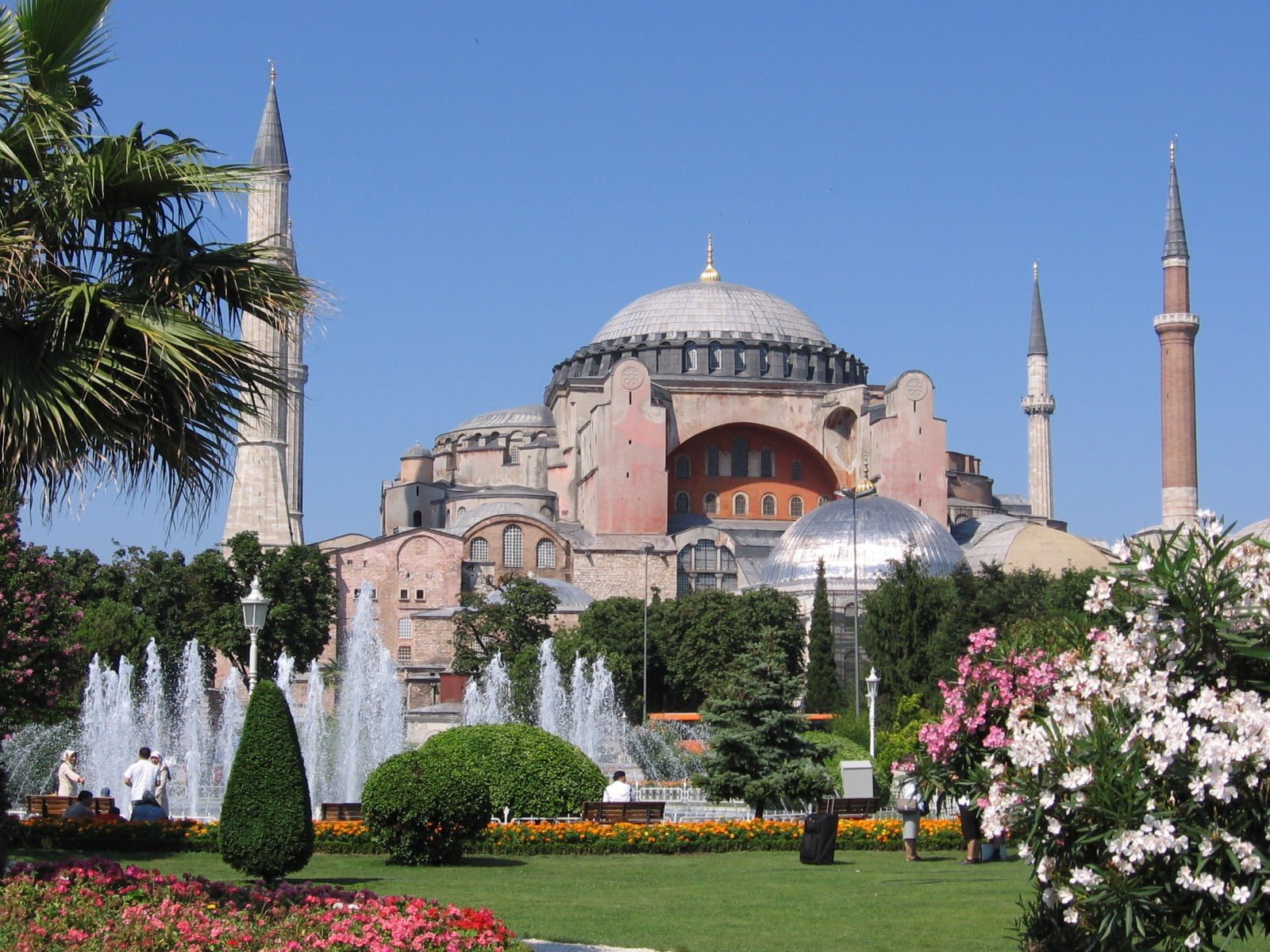 Turkey
Duration: 8 Days, 7 Nights

The best locales to visit in Turkey
Hagia Sophia:  Hagia Sophia is the former Greek Orthodox Christian patriarchal cathedral, later an Ottoman imperial mosque and now a museum in Istanbul, Turkey. It was built in AD 537 before the Middle Ages, it was famous in particular for its massive dome. It was the world's largest building and an engineering marvel of its time.
Bosphorus Cruise:  A beautiful and memorable cruise which will take you through the Asian and European shoreline and viewing the waterfront palaces of the many Pashas and Sultans and indulge in the sights of the European Side, Dolmabahçe Palace, Çirağan Palace, Rumeli Fortress, the Bosphorus Bridge, the Asian Side, Anadolu Fortress, Beylerbeyi Palace and more.
Blue Mosque:  Sultan Ahmed Mosque is a historic mosque located in Istanbul, Turkey. It remains a functioning mosque, while also attracting large numbers of tourist visitors. It was constructed between 1609 and 1616 during the rule of Ahmed I. Its Külliye contains Ahmed's tomb, a madrasah, and a hospice.
Göreme open-air Museum:  The Goreme Open-Air Museum resembles a vast monastic complex composed of scores of refectory monasteries placed side-by-side, each with its fantastic church.  The Goreme Open Air Museum has been a member of the UNESCO World Heritage List since 1984 and was one of the first two UNESCO sites in Turkey.
Kaymakli Underground City:  Kaymakli Underground City is contained within the citadel of Kaymakli in the Central Anatolia Region of Turkey. First opened to tourists in 1964, the village is about 19 km from Nevşehir, on the Nevşehir-Niğde road.
Ankara:  Ankara, Turkey's cosmopolitan capital, sits in the country's central Anatolia region. It's a center for the performing arts, home to the State Opera and Ballet, the Presidential Symphony Orchestra and several national theater companies. Overlooking the city is Anitkabir, the enormous hilltop mausoleum of Kemal Atatürk, modern Turkey's first president, who declared Ankara the capital in 1923.
Cappadocia:  Cappadocia, a semi-arid region in central Turkey, is known for its distinctive "fairy chimneys," tall, cone-shaped rock formations clustered in Monks Valley, Göreme and elsewhere. Other notables sites include Bronze Age homes carved into valley walls by troglodytes (cave dwellers) and later used as refuges by early Christians. The 100m-deep Ihlara Canyon houses numerous rock-face churches.
Lake Tuz (salt lake):  Lake Tuz is the second largest lake in Turkey with its 1,665 km² surface area and one of the largest hypersaline lakes in the world. It is located in the Central Anatolia Region, 105 km northeast of Konya, 150 km south-southeast of Ankara and 57 km northwest of Aksaray.