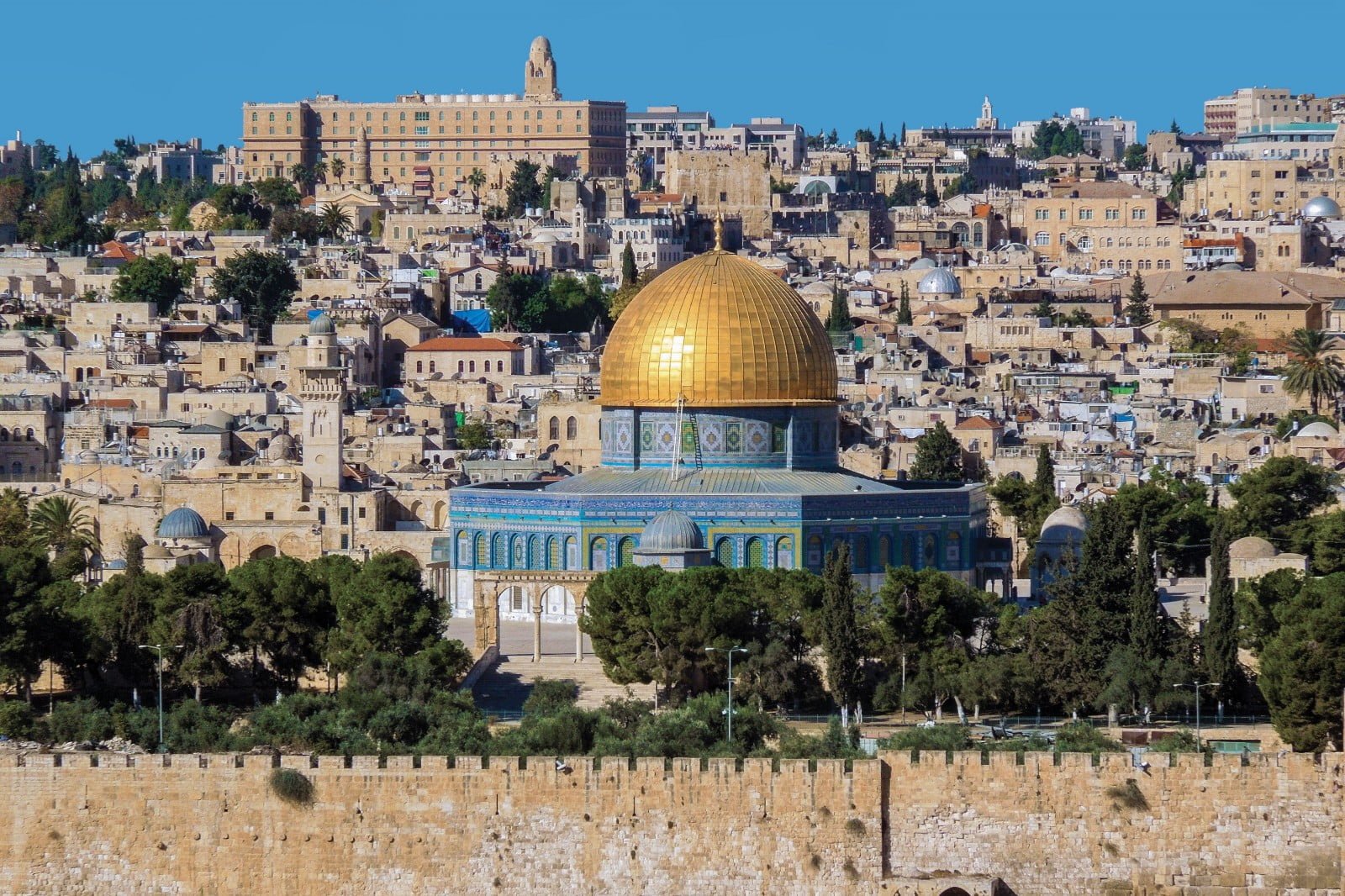 Holy Land
Duration: 10 Days, 9 Nights
Holyland Ameer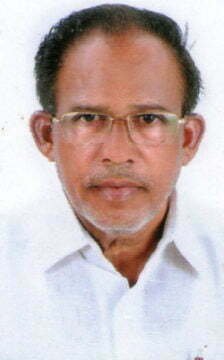 C M Moulavi
---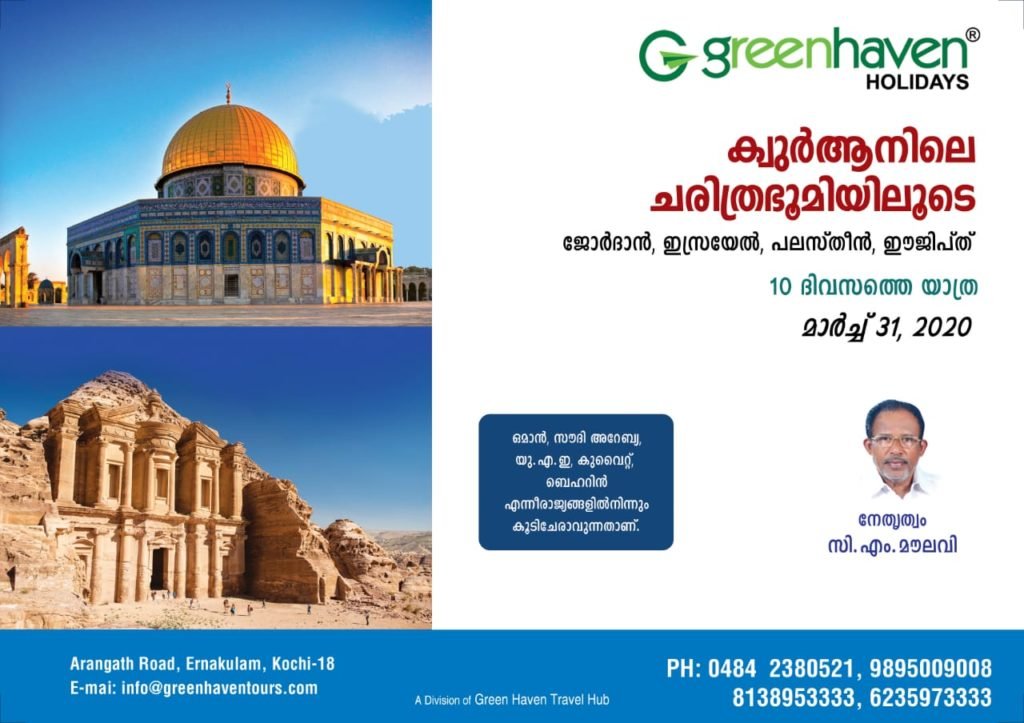 Itinerary
Day 1: Cochin – Amman
Arrival at Amman International Airport, meet and assist with clearing immigration and customs, Seven sleepers cave (Ashabul Kahf), then transfer to hotel with dinner and overnight stay at Amman.
Day 2: Amman – Petra – Amman
Proceed to Petra, Mount Nebo, after lunch visit Nabi Harun Tomb (outside view), Ain Moosa, Battlefield of Mu'tah, Tombs of Ja'far ibn Abi Talib, Abdullah bin Rawaha, Zaid bin Haritha, Mau Shuaib/Moosa (well of Moosa), overnight stay in Amman.
Day 3: Amman – Jordan Valley- Sheikh Hussain Bridge – Palestine
Bilal bin Rawah, Nabi Shuaib, Dead Sea, lunch in Amman, Cross the Jordan border, overnight stay in Bethlehem.
Day 4: Bethlehem – Jerusalem 
After breakfast proceed to the Church of Nativity – birthplace of  Issa Nabi(A), Umar Farooq Mosque, Prophet David, al-Buraq Mosque, Tomb of Maulana Muhammed Ali, Khubbath Saqra, Mihrab of Maryam, Juma at Masjid Al Aqsa, Sulaiman ponds, Mount Zaithoon, Church of  Assumption, Panoramic view of Jerusalem, Prophet Moosa, Jericho, walk back to the hotel, overnight stay.
Day 5: Bethlehem – Taba 
Tomb of Ibrahim (A), Sarah (R), Ishaq (A), Rebecca (R), Prophet Yunus, Mount of Temptation view, lunch and then drive to Taba, Aqaba Gulf, Eilat, Taba border, overnight stay at Taba.
Day 6: St. Catherine & St. Catherine monastery – Cairo
St.Catherine Monastery, Salahudheen Castle, Mount Moosa (A), Nabi Haroon (A), Statue of Calf, lunch at a local restaurant, Auyoon Moosa, Suez Gulf, Suez Canal, arrival at Cairo, overnight stay at Cairo.
Day 7: Cairo – local sightseeing
Babylon fort, Ben Ezra Synagogue (the well where Prophet Moosa's mother hid him), Mohammedali Mosque, Jail Museum, Rifai Mosque, Virgin Mary Abu Serga Church where Isa(A) and Maryam(A) stayed, Nafeesathul Misriya, Nile cruise with Sufi Tanura Dance, overnight stay at Cairo.
Day 8: Cairo – Alexandria – Cairo
Alfayoom, Yusuf Canal, Water Wheels, Qaroon Lake, Amru bin Aas Mosque, Catacombs, Pompey pillar, Imam Boosori(R), Aboo Abbasil Mursi, Qaetbay Citadel, Mediterranean sea, Lukmanul Hakeem, Nabi Daniel, Alexandria Library (view from outside), Abu Darr(R), Marriott Lake, overnight stay in Cairo
Day 9: Cairo – local sightseeing
Pyramids, Egyptian Museum with Mummy room entry, Tahreer Square, Pyramids, Sphynx, The Great Mosque of Muhammad Ali Pasha or Alabaster Mosque, The Mosque of Ibn Tulun, Abū ʿAbdillāh Muhammad ibn Idrīs al-Shāfiʿī, Sayyidah Zaynab Mosque, Khan el-Khalili market, Al Azhar mosque, Azhar University, Imam Hussein Mosque, overnight stay in Cairo
Day 10: Bahrain – Cochin
Check-out of hotel and departure.